How To Craft A Perfect Concert Report – Proven Tips!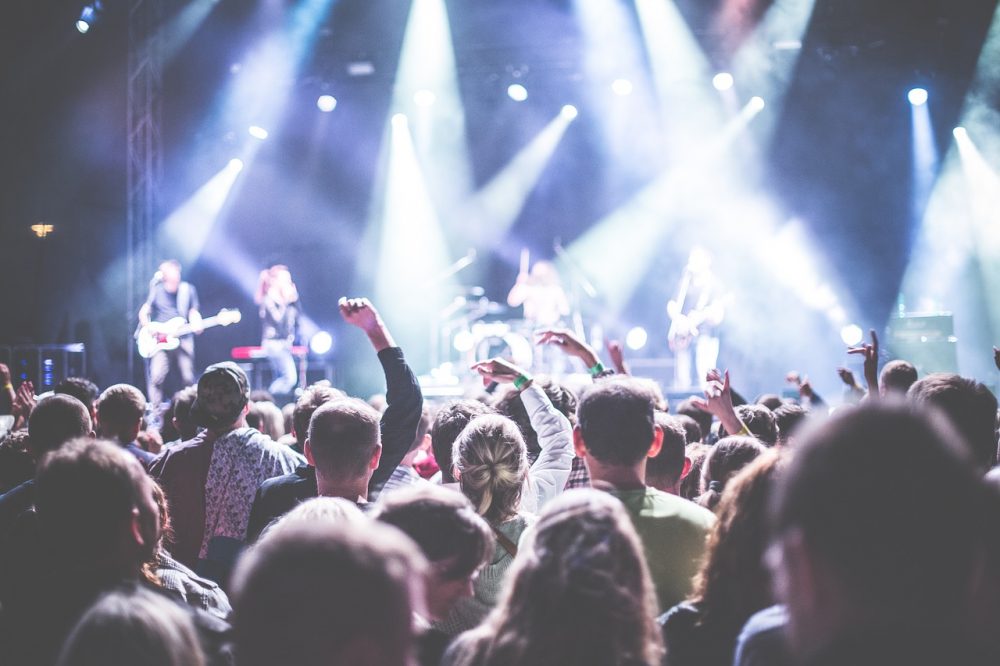 A concert report gives one a chance of putting down their personal experiences and thoughts relative to a music function they attended or got wind of from a friend. As a writer, approach any music-related event should with a 6th sense, unlike the others who go to have fun and later wake up from hangovers the next day.
It would be best if you had a keen eye and a nose for news at such events for you to have an outstanding concert report that you can even sell to the event organizers for them to market their event. Like any other paper, a concert report also follows its own rules and regulations. A concert report will be gullible only if it has supporting pieces of evidence, such as vivid descriptions of the event.
Now, what is a concert report?
Concert Report Definition
It is listening to live music or attending a classical music concert and translating what you hear into writing. In simple terms, it entails incorporating the class earned analytical skills with your music knowledge and understanding.
Elements of a Concert Report
A concert report has several features some which include:
Line ups;
The venue of the concert;
Ambiance;
Type of songs;
Musical instruments used;
Rhythm and beats;
The theme of the music concert;
Dress code.
Incorporate every detail that makes the event stand out and vivid in the mind of the reader. Do not assume anything, even the color of music instruments can give your concert report an upper hand over the others.
But there's more.
Key Elements you Cannot Afford to Miss
The same way pepper is critical in most Hindu dishes, some essential elements cannot miss in a concert review. Well, I did not mean that we need pepper in a concert report, but instead, do not overlook some key features when drafting such a piece.
Have these elements at the back of your mind:
Who you are writing for;
Mode of articulation;
Prior knowledge.
It is not a necessary prerequisite that you be a musician or a party animal for you to craft a perfect concert report. For heaven's sake, even a nun can write a captivating music concert review than a teenager who attends concerts every day.
Provided you get your facts right and have a mastery of the format and terms to use, and you are good to go.
Let's talk about the audience of your report in a few, shall we?
The Audience
Most readers already have an objective in mind as they look for such concert reports. Some would want to know the latest concert spots in town, others, the prevalent music and for the newbies, what to expect in a music concert.
You should, therefore, identify a niche that targets a specific audience and address it wholly. Let your readers feel that music or create that concert ambiance in their minds through your report.
Which is the Best Writing Style?
You do not expect to find a teenager addicted to concerts and parties sited behind a formal and rigid report, do you? The kind of language used matters a lot in this form of writing.
Ensure that you use the best concert vocabulary such as rock music, support band, and disk jockey just but a few to mention. It will help put the concert report in context.
Outline for Concert Report Structure
The success of failure of a particular classical music concert will be determined by how you choose to justify your opinion. The structure below will help you craft your concert report in a manner that your audience will not have doubts in the end.
1. Introduction
It covers the title of the music concert, place, date, the musicians, participants, and facilitator of the event. A concert report introduction acts as a teaser to the main content of the essay. There are many concert report introduction examples at your disposal that you can use for practice.
Capture the attention of your readers in the introduction to hook them to the entire report. It can possible using an icebreaker in the form of a question or a famous quote by a musician.
2. Description
The description is the main body of the concert review. You are required to give a brief description of each performance that took place in the course of the concert. The story must have the title of each performance, the musician's name, and how you felt about it.
3. Evaluation
Evaluation skills help to assess the quality of the concert. Let your readers know the events that made the show outstanding and the reaction of the audience. Include all the nitty-gritty of the game, such as the effect of the location and the weather.
4. Conclusion
The conclusion summarizes how you generally felt about the concert. When writing the end, do not include any new information. Only focus on what you already wrote in the body.
If You Need Help – We're Here!

While writing a concert report may seem casual and comfortable to draft, always take caution to ensure that you follow the structure.
Are you ready to have a try on it now? It's worth it, and you will enjoy drafting a concert report.
We offer professional writing help for report writing and other essays at low and affordable prices.